About me
Creating a Modern Keepsake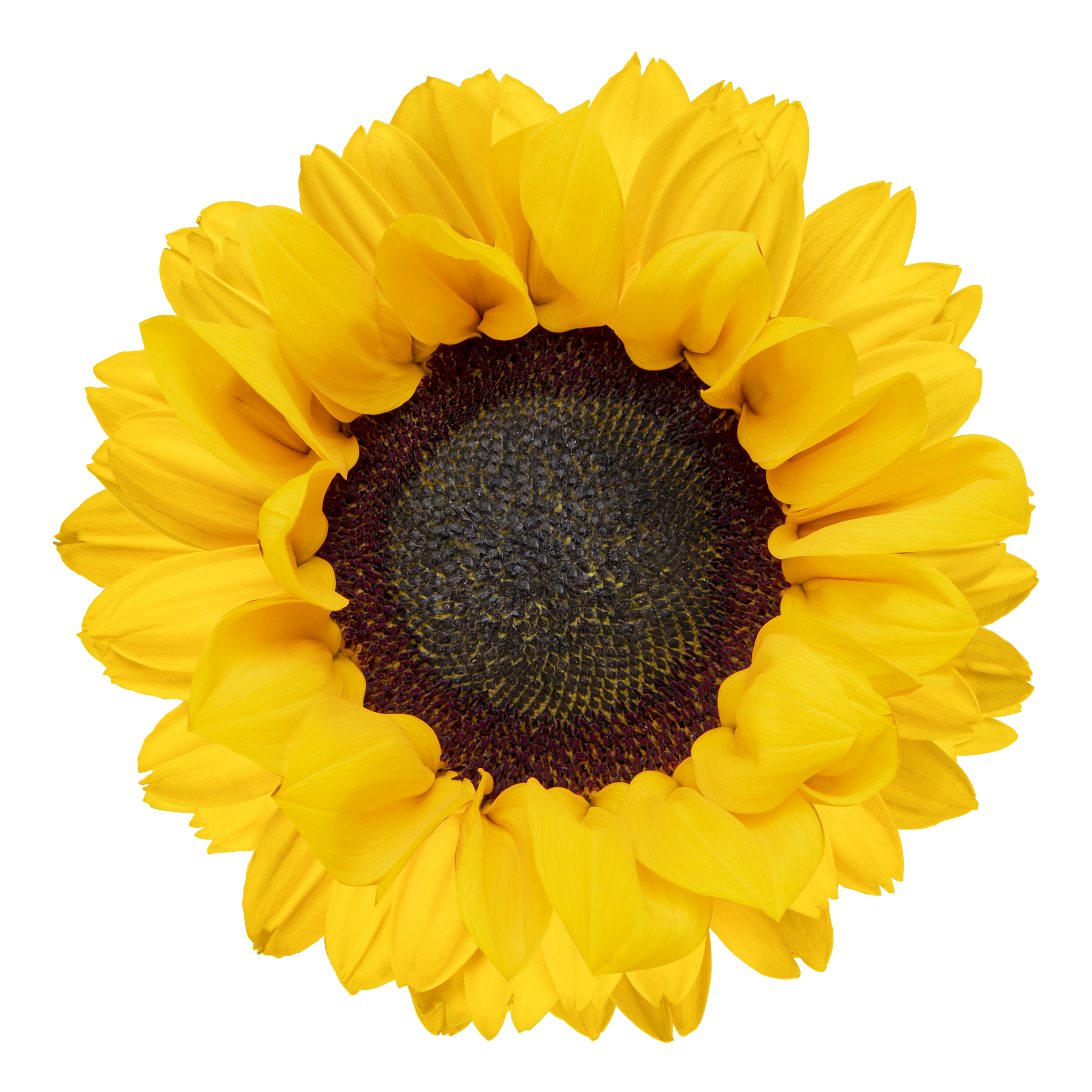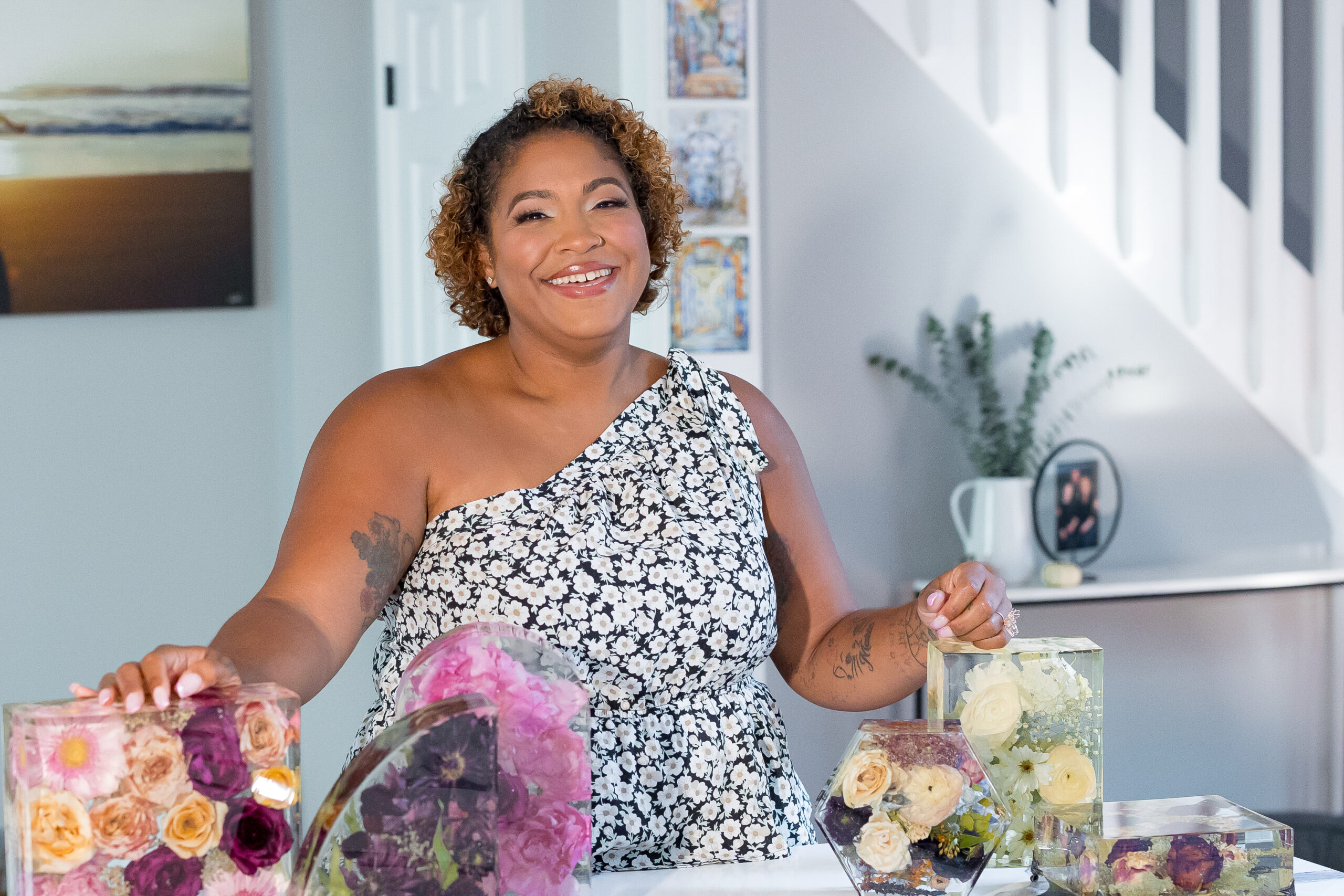 For Those Who Cherish Memories
Hey friends, I'm Brooke, the face behind All That Glitterz & Co.
A little about me, I'm a wife and proud mother of two beautiful girls. I'm a lifelong crafter that decided to live boldly and turn my crafting spirit and hobby into something more. While exploring different art mediums I came across resin and quickly realized the endless applications. Specifically, when it comes to florals, I've always hated flowers because I didn't know how I could make them last more than a day. Quite frankly they felt like a waste of money. I Entered into the University of YouTube and Instagram and found floral preservation with resin! I IMMEDIATELY fell in love and very quickly found a new love and appreciation for florals!
This brings me to today! I've spent time honing my skills and passion for bringing you a way to enjoy your bouquets for years to come. I believe being able to preserve your flowers for any occasion has breathed new life into the reason we purchase flowers.
For those who use stories to bridge the gap between generations. We strive to have your face light up whenever you look at your bouquet, remembering your precious moments.
Who knew something so small could hold so many memories?
We did. Here at All That Glitterz & Co. We endeavor to create a remembrance for you. Helping you to tell the story of union and even passing through a monument of love.
Features of the product
Common FAQ'S

What should I do if I cannot get my flowers delivered to you the next day?
Store your bouquet in the fridge in fresh water overnight and ship or drop it off as soon as possible. You can also trim the stems daily and add them to fresh clean water. For best results, I like to start the drying process no later than 5 days after your BIG DAY.

I am not located in NJ what is the best way to ship my bouquet?
The best way would be to Overnight your bouquet. There is an instructional video on how to package your bouquet for shipping. It will be sent to you via email one week prior to your reserved date.

My wedding has come & gone and I no longer have my bouquet, are you able to recreate my bouquet?
The short answer is YES! However, due to the custom nature of this request, these kinds of orders will take time and are subject to additional costs. Sourcing your specific flowers do take time.

I still have my bouquet it is already dry can you still put it in resin?
Yes, absolutely! If you would like to set your dried bouquet in resin I will send you a video via email. The video will have detailed instructions on how to package and ship your dried bouquet to me if you are not in the Tri-State area.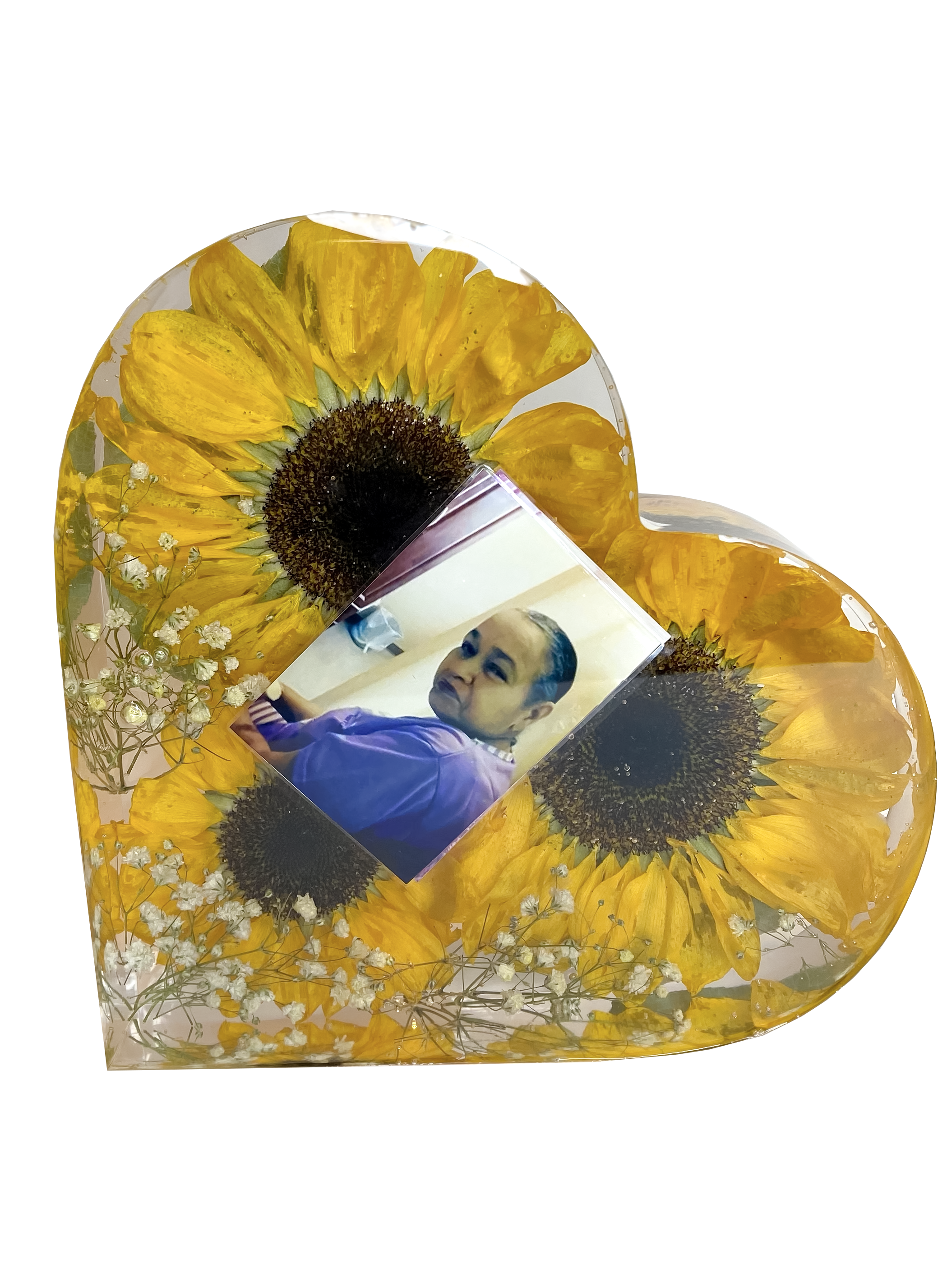 Testimonial
I got this piece done to always remember how beautiful my mom was she always loved growing sunflowers for the summer time every detail that went into completing this piece means so much to me because it's a piece of mom that I will always keep close to me every time I look at it I am reminded how she would always stand around her sunflowers and admire there beauty thank you allthatglitterandco. for making these pieces breathtaking I am beyond words thank you.
-Angel
Subscribe
Lets Talk About Your Wedding
Hours
M-F: 9am-7pm
Sat: 10am-6pm|Sun: 12pm-5pm